The Faculty Scientific Conference is Here, This Year in New Digs!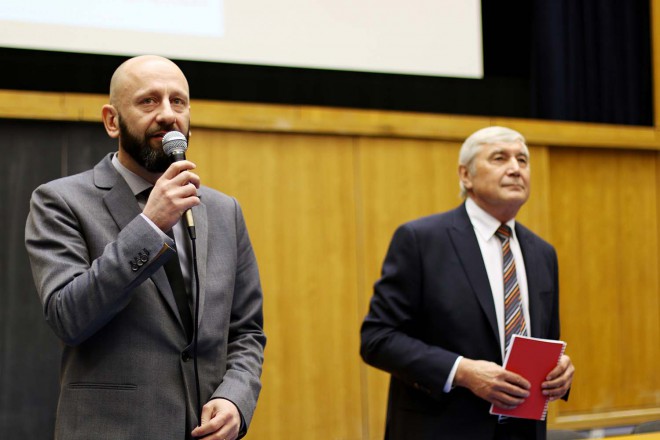 The time for our traditional faculty conference is quickly approaching. This introductory statement is written by the main organizer prof. Jan Trka.
---
Our traditional faculty conference is quickly approaching! This year we can look forward to the beautiful environment of the reconstructed auditoriums and its foyer, the modern audiovisual technology, and to the engaging presentations of the participants, invited speakers and conference guests. We have a promise, for example, at this moment, of participation from one of the legends of world-wide medical genetics!
The main attraction, as always, will be the contributions of our physicians, PhD students and the more experienced scientific researchers of our faculty – don't forget that active participation in the conference is open to all students and faculty staff and that this event should be a showcase of science and research at the faculty. We thus expect all research teams to take this opportunity to show the best of what they have done in the last year. It is obligatory for PhD students in the third and higher years of study to prove that their projects are progressing satisfactorily.
We will continue the tradition of the special Motol ECG 'examination' with the participation of writers and other artists. We are already discussing interesting tips for participation.
We look forward to gathering in the new lecture halls on 25 and 26 April to enjoy the next edition of the Scientific Conference of the Second Faculty of Medicine!
Prof. Jan Trka
Vice-Dean for Science, Research and Foreign Relations
We will be accepting applications until 20 March on the conference website, where further articles and information will also be posted.